Hi everyone!
Wow, it looks like I took an unintended hiatus from the scrapping/ blogging world. I haven't posted anything since early June! Yikes!
I was thinking about what it was that kept me away for so long it really wasn't anything more than the busy-ness of life. First there was the visit by the in laws, then there was my daughter's end of school year activities, quickly followed by a family vacation overseas....phew! One thing I have discovered about myself is that my creative mind is like a muscle. If I don't use it, I lose it.... Drove myself a little crazy wanting to scrap but drawing blanks whenever I'd squeeze in a little time to try :(
I did finally manage to make a page. I struggled, I'm ambivalent the way it turned out but that's OK because I created SOMETHING! Thanks
CSI
for this one!
I don't think I've ever worked this color scheme before, it's not an easy one for me. I turned to my trusty washi tape, paints and stencils to help me sort it out. Once the paints ran in the directions it did, the rest of the page came together a little easier.
Molding paste mixed with Adirondack Color Wash gave me a blue textured medium which I spread over my TCW circle stencil. I painted over some of the circles with Daler Rowney Liquid Acrylic in Sky Blue
Used the Silhouette to cut out the "kapow" shape (no really, that's what it's called) out of vellum to imply a burst and with green paper as leaves for this flower cluster.
Thanks so much for stopping by! Oh and don't forget, you can follow me on Bloglovin' if you please! Just click on this icon on my sidebar: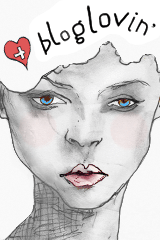 See you soon!