Hi everyone!
It's been a whirlwind of busy-ness here with the school year coming to a rapid close (OMG second grade here we come!), family in town, and some trips coming up! So life has kept me too busy to get too much scrapping done but I did want to share with you my layout that I've got up at
UmWowStudio
!!
I really loved working with the UWS chippies to create a layout with a girlie/grungy feel. The
butterflies
and the
triangles
helped me to do just that!
Here's some close ups of the butterflies:
I covered them with gesso followed by Kroma crackle medium. Next I used mists and powders to emphasize the crackle.
I left the triangles raw (plus some black sprinkles)...love the natural brown color of this chipboard!
When I snapped this photo, I laughed because my daughter looked so paparazzi ready ;) hence the title of the page.....
And one more important thing....I'm sure most of you know by now that Google Reader will no longer be available after July 1st. I've decided move my RSS feed to
Bloglovin'
. You can continue to follow my blog (and I hope you do!) by clicking on this symbol in my sidebar: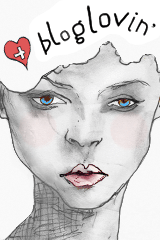 Actually to "one step" move your Google Reader subscriptions you can click on this link:
Hope that helps!